Once you become part of the ancient order of Freemasonry, you can join other concordant bodies.
Concordant bodies are those organizations that are affiliated with Freemasonry. Many concordant bodies require membership in a Blue Lodge prior to joining. The Scottish Rite is a concordant body of Masonry, meaning that it is not part of the Craft Lodge, per se, but closely associated with Masonry.
Rhode Island Scottish Rite  - Valley of Providence
Our Values
32° Scottish Rite Masonry expands upon the fundamental principles of Freemasonry, exploring Masonic teachings more deeply. Building upon the ethical and philosophical teachings of the Blue Lodge, 32° Scottish Rite Freemasonry reveals a wealth of knowledge about Masonry not found in the other degrees. It seeks to enrich the philosophy of the Symbolic Lodge in order to help good men become even better and continue their Masonic journey.
A member of 32° Scottish Rite Freemasonry seeks to:
Aid mankind's search for identity and destiny in God's universe
Produce wiser men in a wiser world, happier men in a happier world, and therefore better men in a better world
Promote the dignity of every person and the humanity in all activities
Shriners International is a fraternity based on fun, fellowship and the Masonic principles of brotherly love, truth and relief. Throughout history both the Freemasons and Shriners have had a reputation for secrecy, but our mission is straightforward. Shriners are committed to:

Being the premier fraternal organization for men of good character.

Providing attractive, quality programs and services for its members, their families and their friends in a spirit of fun, fellowship and social camaraderie.

Fostering self-improvement through leadership, education, the perpetuation of moral values and community involvement.

Serving mankind through the resources of its philanthropy, Shriners Hospitals for Children®.
As a Master Mason, you were obligated and brought to Light. As a Mason in search of light, more light and further light you are invited to continue your Masonic Education by joining and participating in the York Rite. The degrees and orders of the rite will fill in the blanks, complete and continue your search.
When you joined the Masonic Lodge you were given a word. This was a substitute word devised to be used until future generations would find out the right. This substitute word allows you to visit Masonic Lodges and identify yourself as a Master Mason. Did you ever wonder what the real word was? In the York Rite of Freemasonry during the Chapter Degrees the word is found and communicated to you.
Order of the Eastern Star of Rhode Island
The Easter Star is the largest Fraternal Organization where men and women can join. The stated purposes of the organization are: Charitable, Educational, Fraternal and Scientific; but Rhode Island Eastern Starthere is much more to it than that. Dr. Rob Morris, the Poet Laureate of Masonry, founded the Order in 1850.  It is based on teachings from the Bible, but is open to people of all theistic beliefs. It has approximately 10,000 chapters in twenty countries and approximately 500,000 members under its General Grand Chapter using the beautiful and inspiring biblical examples of heroic conduct and moral values. These portray the noble principles which should adorn the personal lives of Eastern Star members. Eastern Star strives to take good people and through uplifting and elevating associations of love and service, and through precept and example build an Order which is truly dedicated to charity, truth and loving kindness.
Rhode Island Royal Order of Scottland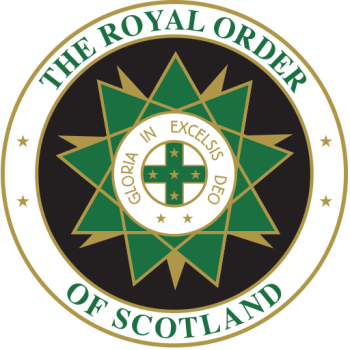 The Royal Order of Scotland is an appendant order within the structures of Freemasonry.
Membership is an honour extended to Freemasons by invitation.
The Royal Order comprises two Degrees, that of Heredom of Kilwinning and that of the Rosy Cross. Tradition tells us that the former was established in Judea, in Palestine, but whether at the time of the Crusaders of much earlier origin, tradition is silent.
Rhode Island College of Rosicrucians
The Societas Rosicruciana (or Rosicrucian Society) is a Rosicrucian order which limits its membership to Christian Master Masons. The order was founded in Scottland, but now exists in England, Scotland, Canada, Portugal, and the United States. While a prospective member must be a Trinitarian Christian Master Mason in good standing with a Grand Lodge that is recognized by the Grand Lodge of the jurisdiction in which the Society meets, the various Societies have no other Masonic links, ties, or official recognition. Additionally, in some jurisdictions, membership is by invitation only. As the Society offers assistance to all its members in working out the great problems of nature and science, it functions in some respects as a research society.

Tall Cedars of Rhode Island
It is to promote wider acquaintances and friendship among men already bound together by fraternal vows: To perpetuate itself as a fraternal and social organization, and to provide for its orderly government," In the good book it states. " in the beginning." And thus it is with the Tall Cedars of Lebanon-there was a beginning, just how and where is a moot question and a lot of it is conjecture, but some facts do come out of the wood (Cedar wood, i.e..).
Our goal is to find a cure for Muscular Dystrophy and neuromuscular diseases.